Cutting objects in different height, need to readjust the laser focus.
Step 1
Put a gray paper at the height of the object.
Step 2
Wear protective glasses.
Step 3
Turn on the laser (strong).
Step 4
Trun the bottom of the laser left and right. Make the laser focus became smaller. The paper should be burned while the laser focus is smallest.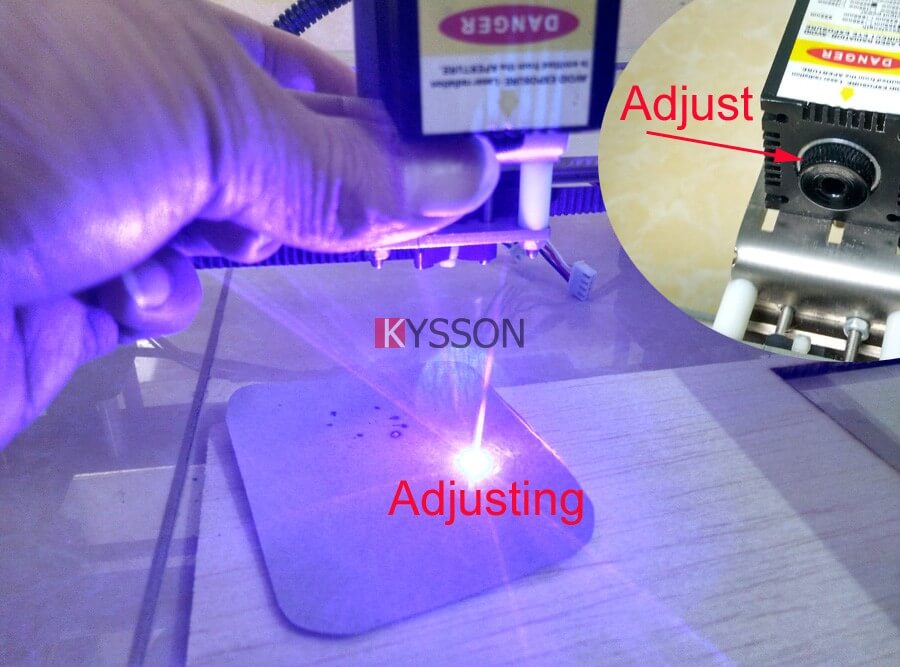 Step 5
Continue and move the paper. See the mark burned by the laser. Stop when the mark is small and continuity