Most software developed by us is designed for Windows platform. Now some one can be run in Mac. But in Linux or some versions of Mac, they still don't run.
We make a Virtual Machine for who want to try these software in mac/linux.
VirtualBox is a software can create virtual computers in real computes. Different operating systems can run on these virtual machines.
We make a Windows XP image included our laser software.
If you want to try, follow.
STEP 1
Download and install VirtualBox software.
STEP 2
Download BACHIN-DEMOXP.zip
http://www.bachinmaker.com/down/mac/BACHIN-DEMOXP.zip
Extract the zip file.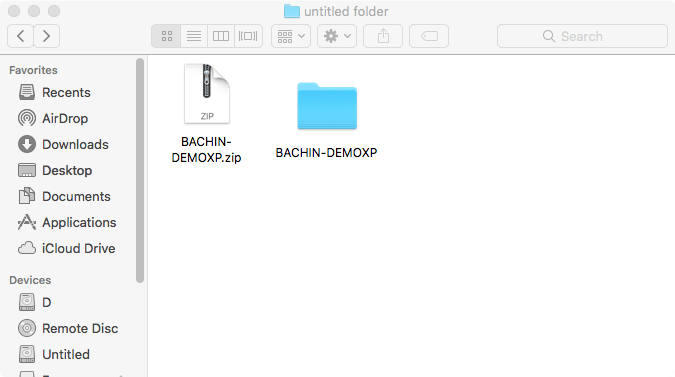 Click the .vbox file.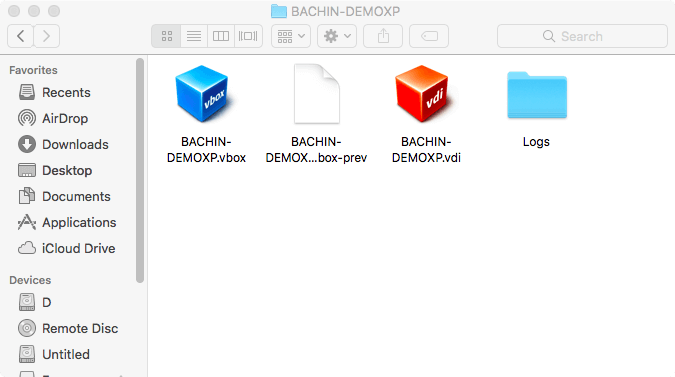 You have a virtual windows pc now.
Our Bachin Draw and Engraver Master is installed on this virtual pc.
Click the Bachin Draw Icon.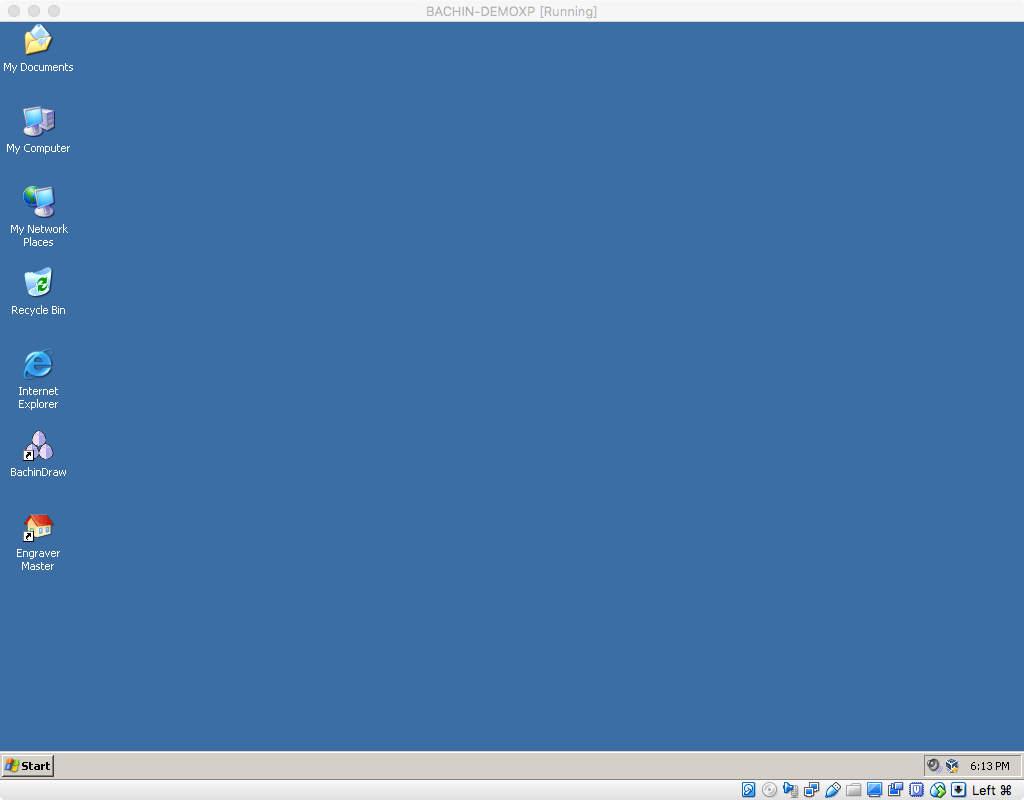 Bachin Draw is running.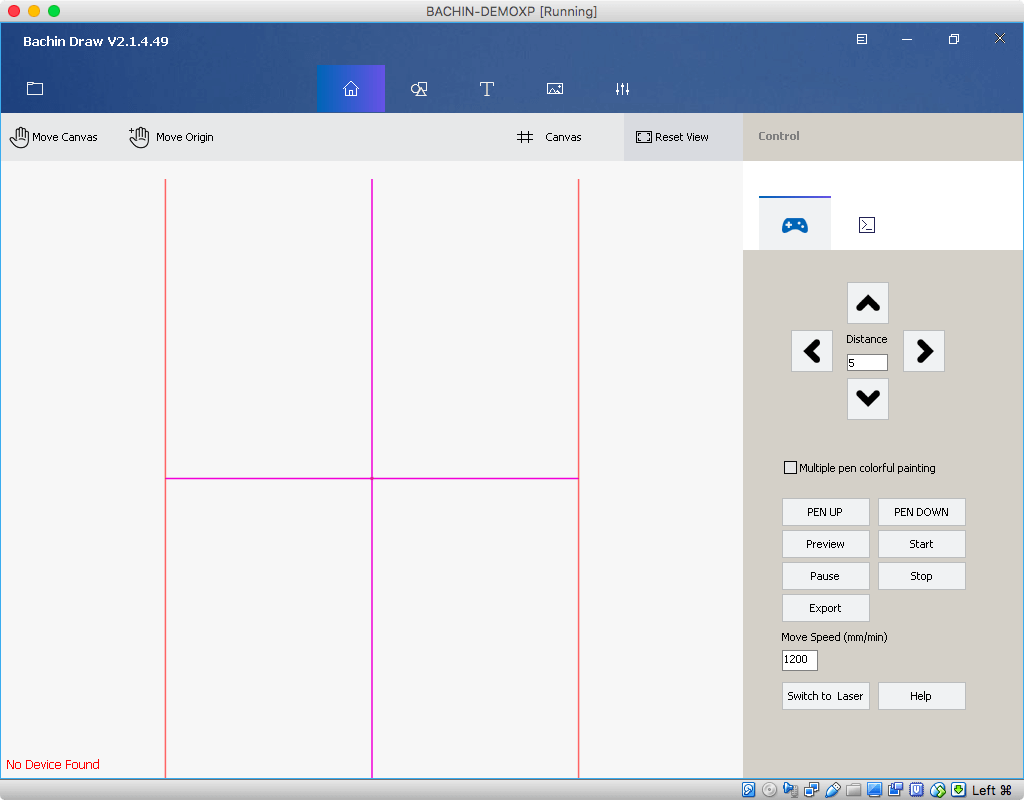 Plug in the USB cable.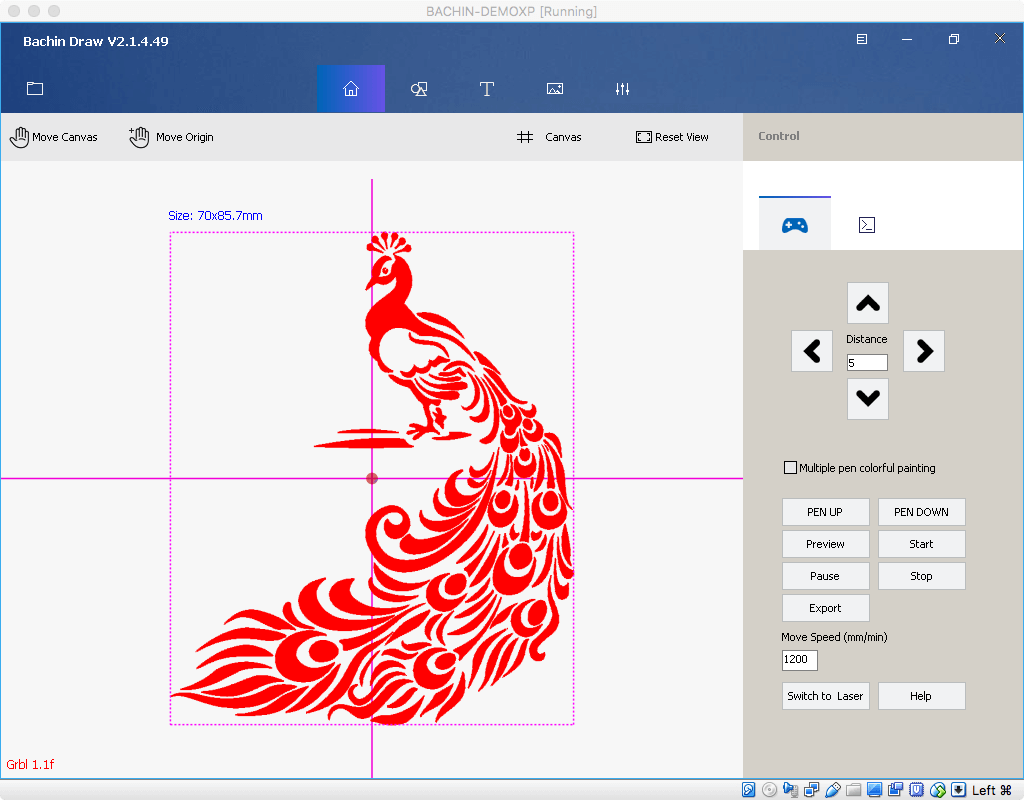 Engraving.
This Engraver Master.
Both Bachin Draw and Engraver Master can be used for a Laser machine, only Bachin Draw can be used for a drawing machine.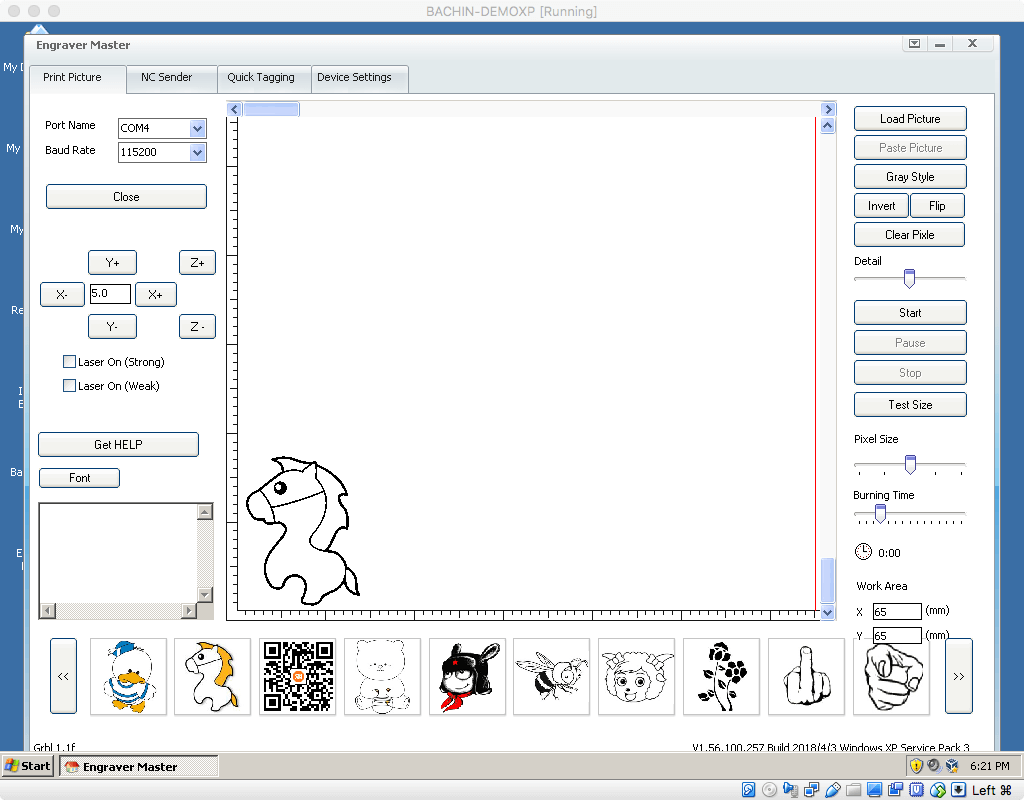 Engraving.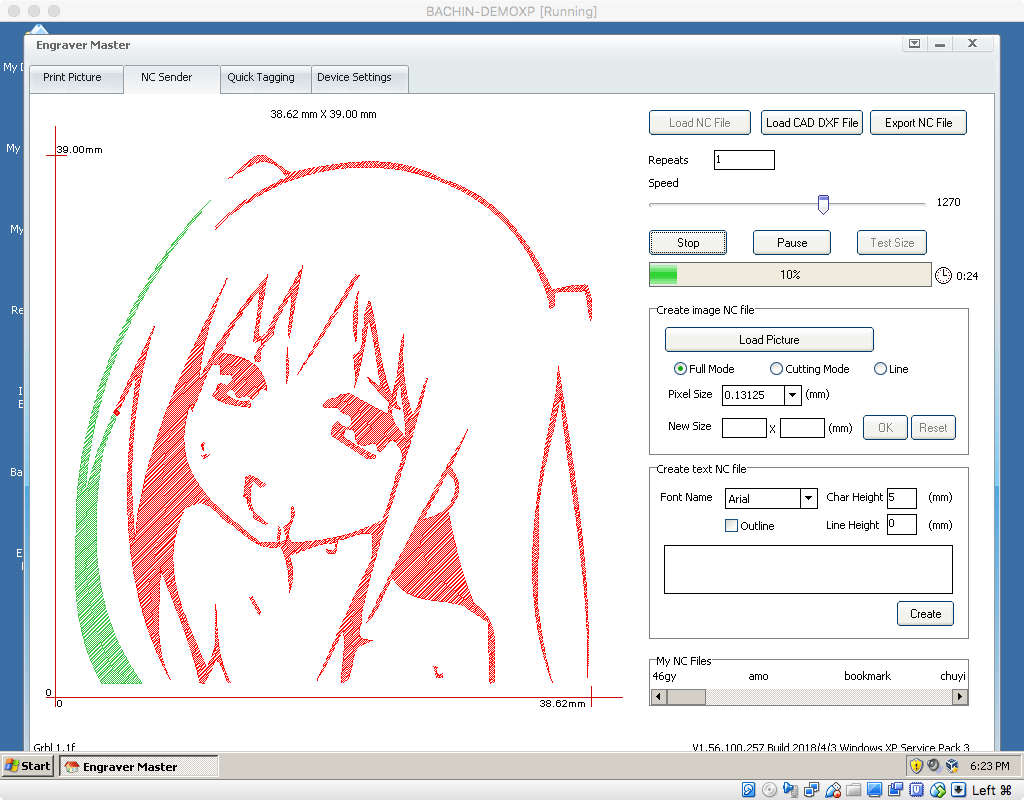 After work is done, power off the virtual pc.